Ramapo Tennis at Rustic Brook
7 Rustic Drive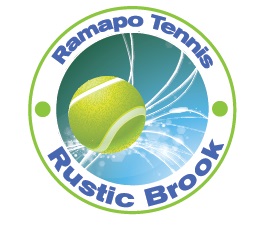 Airmont, NY 10952
(845) 357-2900 (during season only)
Map & Directions »
This 10-acre facility has 8 Har-Tru Courts and 2 Hard Courts. It is a membership facility as well as being open to guests on a daily basis. The season runs from May 10 — September 30 (weather permitting). Rustic Tennis Facility offers Group Lessons, Clinics, Tournaments and Family Events...
September 7*-30 8am - 12pm
* weekdays according to reservations; weather pending

RUSTIC MEMBERSHIP APPLICATION »

MEMBERSHIP OPTIONS
Daily ID Card Member Fees / Court Fee:



DAILY ID CARD
MEMBER
FEE
COURT
FEE
Adult Resident ID Card (18-59 yrs)
$60
$15
Senior Resident ID Card (60 yrs+)
$40
$10
Junior Resident ID Card (under 18 yrs)
$40
$10
Associate ID Card (all ages)
$75
$20
Daily Court Fee for Non Members $25

Seasonal Memberships are Available...

Seasonal Memberships include court fees, weekly offerings of Cardio Tennis, Drill & Play, Stroke of the Week and more! (excludes private lessons)
Resident and Non-Resident rates are as follows:
MEMBERSHIP
TYPE
RESIDENT
RATE
NON-RESIDENT
RATE
Family
$650
$780
Adult Single
$340
$410
Adult Couple
$580
$700
Junior
$130
$160
Senior Single
$300
$360
Senior Couple
$525
$630
Add'l child(ren)
to Family
$25
$25
Add child
to Adult Single
$50
$50
Family: 2 parents and up to 3 children (under 23 yrs) residing in the same household

Adult: over 18 years

Senior: 60 years and older
Junior: 18 years and under